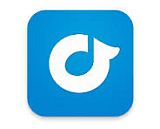 Rdio has added a new subscription tier focused on mobile listening. Called Rdio Select, offers elements of both lean-back and on-demand listening on mobile devices for $3.99 a month.
The newly launched plan joins Rdio's fully on-demand service, which costs $10/month, and its free ad-supported online radio platform. As such, it wedges into a semi-premium price point, with semi-interactive features.
Rdio Select stations offer unlimited skips and no ads. For on-demand activity, members can have 25 downloads in their devices at any given time, for offline listening. Those songs can be kept on the device for as long as the individual wants — and can be replaced as frequently as once a day. Rdio is also curating a library of 10-song playlists that seem designed specifically to be a part of those 25 downloads. This carefully calibrated level of on-demand music collection gives user about two albums at a time for binge listening, possibly mimicking user habits pretty accurately.
"We're excited to reach a new group of price sensitive music subscribers with Rdio Select and have designed the service to appeal to a wide audience," CEO Anthony Bay said. "We remain committed to offering customized streaming options tuned to different listening audiences that includes the free listening experience. We believe in a free tier that is fair to artists, labels, and consumers alike."
Bay's comments on the commitment to a free tier are pertinent as more and more labels and industry pundits are putting pressure on streaming services to remove or limit their freemium options. Having this intermediary Select tier could be an appealing development for both labels trying to optimize their streaming revenue, and cost-conscious listeners.
Rdio's gambit competes intriguingly with both Spotify and Pandora. Spotify's label negotiations are reportedly focused on the fate of freemium, as labels prefer the higher margins in subscription revenue. There is a lot of middle ground between free listening and $10/month listening, and Pandora partially plugs it with its $4.99 no-advertisements plan. But Pandora is not an on-demand service, so Rdio's low-cost Rdio Select plan undercuts Pandora on price, while offering much more targeted listening and song-saving. The unlimited skips feature also addresses a complaint among some Pandora users regarding that platform's skip limitation.
All in all, our view is that Rdio Select is a smart, well-considered competitive thrust.
Rdio is launching Rdio Select first in the U.S., Canada, Australia, New Zealand, India, and South Africa, and plans to expand to other markets in the future.