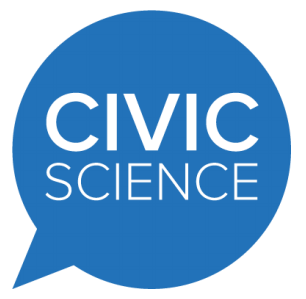 Research company CivicScience probed the preferences and psychographics of Spotify and Pandora users to sketch a detailed image of how they differ. Using widely distributed web-based surveys that yielded over 8,000 replies, CivicScience sought to understand demographic differences. (Free PDF here.)
The report's conclusion is that Spotify's users might be good marketing targets for Pandora to grow Pandora's subscription base of 3.8-million paying users, a small portion of its 79-million monthly unique listeners. One result, that Spotify users are more likely to subscribe to music services than Pandora users, supported that conclusion.
Pandora does not publicly express much interest in aggressively growing the subscription base, which offers ad-free listening. The company's explicit competitive mission is to provide an improved radio-like experience, taking listening and advertising share from broadcast radio. Pandora's business is driven by ad revenue.
The study's greater interest lies in the detailed audience characteristics which portray somewhat different markets for Pandora and Spotify. The gender breakdown is similar, but then the differences appear.
Active Spotify users are younger than Pandora users, CivicScience reports — 61% of Spotify users are under 30, compared to 45% for Pandora. The older Pandora base is more likely to have higher household income. Another age-related difference — Pandora users are more likely to have kids.
Spotify users share entertainment news on social sites more than Pandora users do. What about YouTube? Spotify customers use it much more than Pandora listeners (77% to 53%).
The CivicScience surveys were conducted in April.