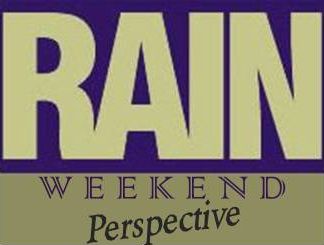 RAIN's Weekend Perspective reviews the week's main events, and refreshes your synapses for next week.
The week started with a legislative bang when Rep. Melvin Watt introduced the Free Market Royalty Act in Congress. (Just in time for a general governmental shutdown.) The bill has two main planks: first, to withdraw the terrestrial radio exemption from paying artist and label royalties, and second, to remove the government from its traditional role as arbiter of royalty rates. RAIN interviewed attorney and consultant David Oxenford. Today, Oxenford posts a comprehensive analysis of the bill on his Broadcast Law Blog.
METRICS
On the metrics front, important measurements arrived from Triton Digital and Pandora.
Triton's Top-20 Web Metrics Ranker for August revealed broad, if incremental, webcast gains across broadcast streams and pureplays measured in the report.
Meanwhile, Pandora (which is included in the Triton report) released its own monthly Audience Metrics report for September, announcing substantial year-over-year gains in active listeners, listening hours, and share of all U.S. radio listening. Small month-over-month gains were reported as well. September was the first month in which Pandora and iTunes Radio operated concurrently, a competition undergoing much scrutiny. The results of that half-month of activity bolsters Pandora's claim that Apple's new service does not pose a dangerous threat to Pandora's audience growth or retention. But, of course, it's early days.
PARTNERSHIPS:
A few business development scenarios enlivened the week. First, and most significantly, Rdio augmented its service model by introducing free, unlimited Internet radio-style streaming to its mobile apps, which previous allowed only a 14-day trial before asking customers to subscribe for ongoing listening. The new feature, called Stations, is ad-supported, thanks to Cumulus Radio repping Rdio's inventory as part of the recently completed deal between the two companies. Rdio and Cumulus wasted no time putting their alliance into action.
Songza linked arms with FourSquare, inviting users of the lean-back streaming service to check in at select FourSquare locations to receive Songza rewards — including six months of free premium service in some cases.
Clear Channel-owned iHeartRadio moved to flesh out the Talk section of its radio aggregation platform, snagging rights to distribute certain Turner Broadcasting content. The new shows and clips will help balance an already strong ABC presence in iHeart Talk.