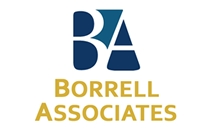 A new survey report conducted by Borrell Associates for the Radio Advertising Bureau (RAB) reveals that the online revenues of radio stations grew 15% in 2013, and is projected to grow 22% above that higher level this year.
In plain numbers, total online revenue for radio accounted for three percent of total revenue, averaging out to $166,490 per station. The total dollar amount for 2013 was $426-million, and the dollar projection for 2013 is $520-million.
Tom Taylor offers a grounded perspective in his NOW Newsletter: "While watching radio's take from digital has grown at double-digit rates over the last couple of years, you have to remember that digital started small. And that other traditional media are probably growing their digital revenue faster than radio."
The report indicates that about one-quarter of station managers do not regard online revenue as a growth opportunity, and Gordon Borrell, CEO of Borrell Associates, says that upper management is, in some instances, dragging its feet on the digital side.
Difficulties aside, the impressive growth is not all in advertising. Many stations and radio groups are extending into the digital services space, "include app development, Search Engine Optimization (SEO) and social media and email management," according to the report summary. The RAB, which advocates for more than 6,000 radio stations, offers training, development, and outreach programs.