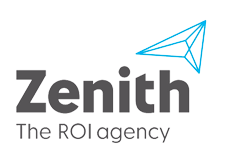 Programmatic advertising across media categories is likely to continue an upward trajectory, commanding a projected 65% of all money spent on digital media in 2019. That's the figure given by market research from Zenith Media. The company estimated that programmatic ad spending will rise 19% next year to reach $84 billion. For 2018, programmatic is on track to reach $70 billion, equating to 62% of digital media spend.
According to a press release with the market research, Zenith is projecting that programmatic's growth will slow somewhat through to 2020 as the format becomes more deeply established as a dominant force in digital advertising.
In audio, programmatic is also surging, though not broken out in Zenith's report. One sign in 2018 that audio programmatic is gaining in sophistication was the Drum Digital Trading Award bestowed on audio ad-tech company AdsWizz in June — the only audio platform in the award field.  AdsWizz competitors Triton Digital, WideOrbit, Audio.ad and others assertively offer programmatic platforms around the world — in today's news Audio.ad is launching a self-serve digital campaign planning and execution platform.
Worth noting in this context is iHeartMedia's recent acquisition of Jelli, the leading programmatic platform for radio.
Podcasting, which traditionally thrives on host-read product advocacy based on the show's topicality, is starting from ground level in its adoption of programmatic trading which targets audience segments. In the 2018 IAB/PwC Podcast Advertising Revenue Study, programmatic is pinned at 0.7% of advertising — nearly as ground-floor as it can get. But a related technology, realtime ad insertion (of host-read recordings in many cases) took a 42% share of 2017 podcast advertising.
Back to the Zenith study — the United States is responsible for more than half of all programmatic spending with a projected $40.6 billion in 2018. China is the second-largest market with an estimated $7.9 billion, followed by the UK with $5.6 billion. The U.S. also has had programmatic most decisively taking over the digital space, with the format responsible for 83% of all digital media advertising. Programmatic is 82% of digital media in Canada, followed again by the UK at 76%.
Zenith projected that all markets will eventually be using programmatic systems for all digital media transactions. "Indeed, it's only a matter of time before programmatic trading becomes the default method of trading for all media," the release said.