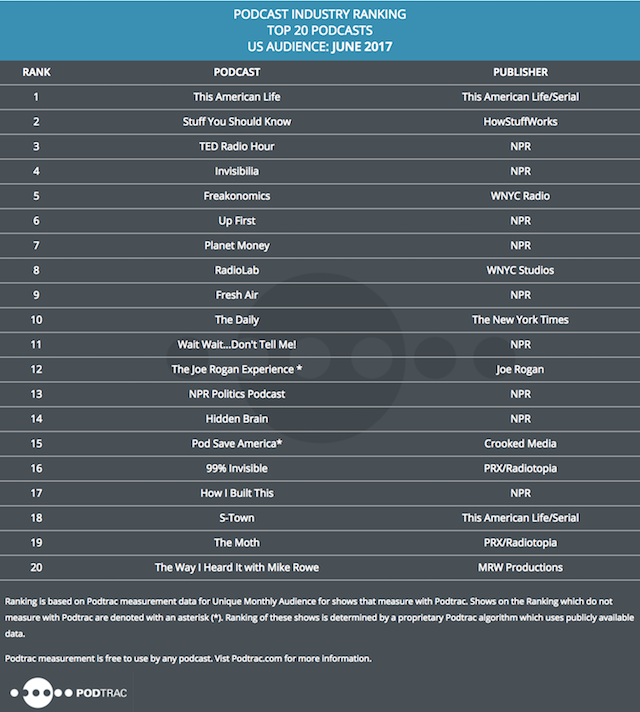 Podtrac's June 2017 podcast rankings marked another month of shuffling. While many of the top players remained the same from May, a few familiar faces fell in the standings.
The big change was NPR's Invisibilia returning to the list, landing at the No. 4 spot. On the other side of the coin, Serial dropped out of the top 20 entirely. The true crime podcast, which has been credited with inspiring a surge in interest for the audio format, is between seasons. It ranked No. 18 in the May chart, and was specifically labeled as off-season for the month.
The new project from Serial Productions, S-Town, did retain a spot on the list. The show took an unusual distribution strategy, where the entire show was released at one time for possible binge-listening rather than airing on a weekly rollout. Thus, its continued presence in the Podtrac rankings means it is continuing to attract an audience and has a solid endorsement of interest from listeners.
The rest of the charting shows were the same as in May, with This American Life holding onto its crown.