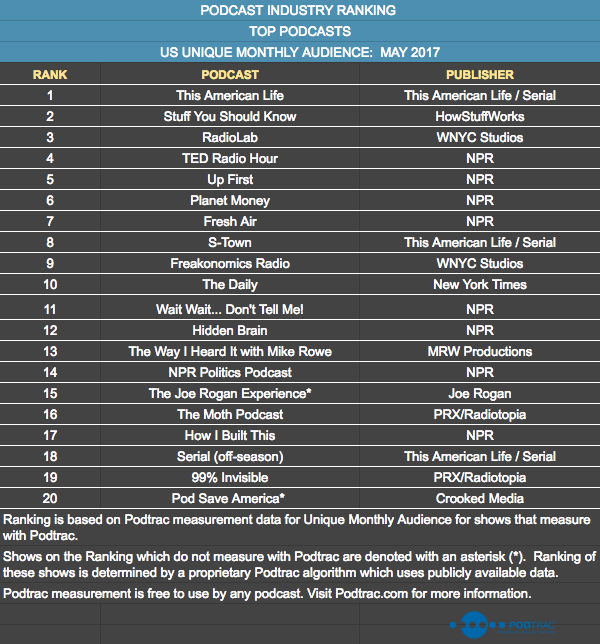 Podtrac has published its May 2017 rankings of the top podcasts. All 20 members of the podcast ranking are the same as the previous month, but have seen a shake-up in placements. Most notable is S-Town dropping from the top of the chart down to eighth. The show from Serial Productions tried out a different approach than most podcasts, releasing the entire season all at once rather than following a weekly or bi-weekly episode rollout. The results showed a corresponding sharp spike upward at launch for S-Town, and the show now appears to be in the tail end of its listenership.
This American Life moved up to the top spot, and Stuff You Should Know edged up to second place. RadioLab, TED Radio Hour, and Up First rounded out the top five this month. Podtrac's analysis is based on the company's measurement data for unique monthly audience for those shows that are clients. The ratings of non-Podtrac clients on the list are based on the company's assessment of publicly available audience data.
Podtrac's May publisher rankings showed little change from April.