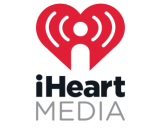 iHeartMedia has entered a partnership with Fox Networks Group to create Smart A/V Audiences, a suite of data-driven advertising products across both audio and video segments. Smart A/V Audiences will allow the creation of customized audiences by targeting for specific interests, then delivering video and audio ads to those individuals. The project builds on iHeartMedia's SmartAudio programmatic ad tool.
"Marketers have been looking for more integrated data solutions and by joining forces we can deliver very specific targeting seamlessly across radio, TV and digital from cars to couches and everywhere in between," said Gayle Troberman, iHeartMedia's executive vice president and CMO. "We will now have the ability to precision target at massive scale based on everything from consumer passions for music, sports and programming to sentiments, moments and locations, creating more relevance and better context for results than ever before in broadcast advertising. This is the next greenfield for creatives and data scientists to align."
"We launched SmartAudio with the goal of continually expanding it with innovative and impactful ways to help our advertising partners revolutionize the way they buy ads," Bob Pittman, chairman and CEO of iHeartMedia, said. "Now by combining our assets with the unparalleled data and video assets of Fox, advertising partners can leverage audio and visual as one integrated platform. This is a major breakthrough for the industry and for marketers, allowing brands to leverage both audio and visual platforms to reach consumers like never before."
The new advertising suite includes Smart A/V Audiences, which draws on both iHeartMedia and FNG's data as well as on specialized listener profiles. The other component is Smart A/V Adapt. This includes optimizations for campaigns, led by FNG for brand lift performance and by iHeartMedia for creative messaging to consumers.