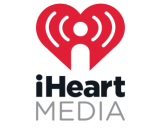 iHeartMedia has unveiled SmartAudio, a digital data advertising product for broadcast radio. As part of building out its programmatic backbone, tools like SmartAudio will allow advertisers to better target their efforts to reach listeners.
SmartAudio offers a tool for delivering marketing messages to targeted radio listeners by drawing on data from iHeartRadio's more than 95 million registered listeners. It also pulls from second- and third-party digital data, consumer and behavioral resources and social networks for the creation of audience segment profiles. iHeartMedia said it has already developed more than 700 audience segment profiles in SmartAudio, and it will continue to create more based on advertiser requests.
SmartAudio also takes advantage of the current surge in dynamic ad creative. It allows for use of real-time situations to deliver different campaign messages. So whether it's a rainy day or a sports team squeaked a big victory, advertisers can directly react to those local developments in their spots.
"Broadcast radio has the unparalleled advantage of real-time connection with consumers, giving the ability for advertisers to reach enhanced audiences at scale, and even tailor their creative messages for real-time," said Tim Castelli, iHeartMedia's president of national sales, marketing and partnerships. "We've been testing SmartAudio with some of the top brands and we're already seeing additional impact for those using it. They're able to leverage the product's flexibility to decide which specific ad to run based on something as simple as whether the local sports team won or lost last night's game."
iHeartMedia first launched a programmatic and automated ad buying solution in April 2015 through collaboration with Jelli. "We launched our programmatic platform with the specific goal of bringing the best resources, unprecedented accountability and speed to our advertising partners," Castelli said. "Industry response to our SoundPoint platform has been so well received that we're now unveiling SmartAudio which allows audience segmenting and dynamic creative capabilities all in one planning and buying tool."