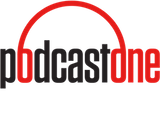 PodcastOne is launching three new podcasts in an end-of-year burst:
The French Connection: The Music Business and Beyond
Join record producer / manager / legendary guitarist & founding member of Twisted Sister Jay Jay French as he shares stories from five decades in the industry and takes you on a rock star tour through the music business and beyond! Slated guests include Rock icons Rob Halford of Judas Priest, famed drummer Mike Portnoy, Phil Collen of Def Leppard and Twisted Sister frontman Dee Snider.
What They Don't Tell You with Jordyn Jones
Sometimes life and fame aren't always all they're cracked up to be. From ups and downs to heartbreak, failure, making it through, and successes, walk with Jordyn Jones and experience firsthand how to stay true to yourself while on your life path. Featuring conversations with special guests, answering your questions and giving advice, this is What They Don't Tell You with Jordyn Jones. Slated guests include Tik Tok influencers Sienna Mae Gomez, Jordan Beau and YouTuber and fellow PodcastOne host, Brennen Taylor.
Jaws Picks with Ron Jaworski
The #1 NFL Game Film Analyst Ron "Jaws" Jaworski is ready to take on Las Vegas – JAWS PICKS!! Ron Jaworski spent over 30 years breaking down NFL game film for ESPN, now he points that critical eye at the Vegas line. Join Jaws each week for the very best in game analysis and discussions with the brightest minds in football & entertainment! Slated guests include legendary NFL Quarterback, Peyton Manning.
"At PodcastOne we pride ourselves on the varied and wide-ranging programming we make available to listeners and potential listeners.  Our broad and varied slate of shows also allows advertisers to diversify their ad spend amongst our podcasts.  The addition of new shows from Jay Jay, Jordyn and Ron will help grow our ability to reach new audiences and we couldn't be more enthusiastic about their launches," said Peter Morris, CEO of PodcastOne.
PodcastOne was acquired by live streaming company LiveXLive in May of this year.
.