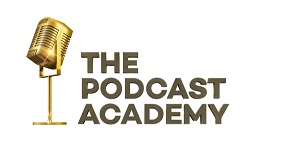 Today is the day The Podcast Academy really gets rolling. After a couple of explanatory Q&A webinars last week (read our coverage HERE), and development of a governance board before that (see HERE), today podcasters and supporting professionals can apply for membership.
It's not a completely open sign-up process. First, it costs $50 for the first year — reduced for early joiners from the formal $100 membership dues. Second, most applicants need sot provide two letters of recommendation.
That last requirement might be surprising to some, but is reasonable in context of a professional organization whose membership will vote in a future awards program — think of the Academy Awards and that program's membership institution, the Academy of Motion Picture Arts and Sciences. According to board head Rob Greenlee (Libsyn), The Podcast Academy aspires to play a similar role for podcasting and a podcast awards process which recognizes excellence as deemed by industry peers.
Interested potential members can get started HERE to apply.
Founding supporters of The Podcast Academy include NPR, On Being, iHeartMedia, Spotify, UTA, Sony Music, Wondery, PRX.