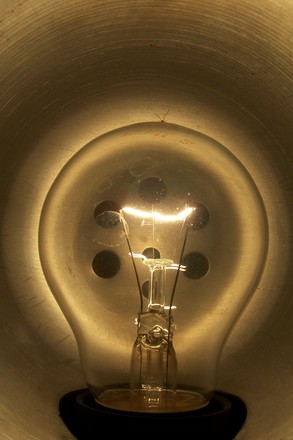 Monday's news that Rdio had declared bankruptcy, with Pandora purchasing the company's remaining assets and making big future plans, turned the tech, business, and music media on its head. The major consolidation in the streaming music space sparked lots of features and think pieces. Here, we've collected some of the more useful and insightful writing on the subject.
Why Rdio failed and ad tech: In many ways, things seemed to be going right for Rdio. It was the first global streaming company to break into India and it was experimenting with subscription tiers below the typical $9.99/month price point to attract more paying listeners. But as VentureBeat reported, those developments were not enough to offset Rdio's struggles in competing against the top platforms. VB noted that Rdio lagged far behind Spotify and Pandora in user numbers even before the launch of well-publicized musical rivals from Apple and Google. "So if you don't have deep pockets and a major operating system, you'd better at least have tens of millions of users," VentureBeat posited. "Have none of the three? Your days are numbered."
VentureBeat also examined how Pandora's advertising side would benefit from this deal. Bringing Rdio's albeit smaller listener base into the Pandora ecosystem gives it a bigger audience to reach with ads. Plus it could see improvements in targeting. "We believe Rdio's existing technology and user data will allow Pandora to target ads based on listeners musical preferences," said Steve Katelman, EVP of Strategic Partnerships at Omnicom Media Group.
Speculation on Pandora's math: Advertising Age speculated that Pandora's rationale for seeking out on-demand features was the high cost of licensing. It pointed to the 31% growth in advertising revenue at Pandora, compared with the 90% spike in content acquisition costs. AdAge hypothesized that Pandora might be looking to build up greater security against continued increases to those acquisition fees, especially with the upcoming Copyright Royalty Board decision potentially creating a huge expense.
Stock and financial analysis: There's more immediate bad news on the financial front for Pandora. The company's shares dropped 7% to $12.47 on Tuesday. In the past three months, the price has dropped 35%. Considering any new on-demand service it might make would take about a year to finish, MarketWatch predicted that Pandora would continue to fall further behind its competitors in the markets. So far, analysts see the short-term hit in profitability yielding bigger long-term gains. But considering how many factors are still at play, that could all change in no time.
A positive counterpoint: On the other side of all the ominous takeaways, Fast Company's coverage portrayed the deal as largely positive for Pandora. The algorithm-driving radio programming that was once so original is now common across many of Pandora's competitors. Pandora still has the reputation as the top online radio tool, but it has been facing increased pressure as more powerful players join the field. "With today's announcement, Pandora is lobbing a grenade at all the big players that have mimicked its core functionality and saying, essentially, that two can play at that game," the piece reads.
Impact on listeners and artists: Media coverage largely focused on the tech and business aspects of this deal, but what about the other key players who will influence Pandora's success: listeners and artists? Scott Keeney, better known as DJ Skee and founder of Dash Radio voiced concerns what the deal means for those groups in an opinion piece for Re/code. The stance is unsurprising given Keeney's career, but his points are still valid: will listeners feel that a gargantuan new Pandora lacks the human touch available at other platforms? And will new artists trust the data points to put their best songs in the ears of people who will must appreciate them?
Streaming needs to go big (and be a label?): To close, we have an article from The Verge that examines what the entire streaming music industry should take away from this recent deal. It points to the need for new, innovative business models that will help any streaming service to deal with the built-in costs of working with licensed music. It pointed to the possibility of more streaming platforms taking on the role of  labels. The piece pointed, oddly enough, to lightning-rod-for-criticism Tidal, which has tried to both empower artists and try new approaches to distribution and ownership. "In a time when anyone can record an MP3 and upload it from their laptop, that middle man is far less important," Verge said. "And that is really the big idea underlying all of these changes."