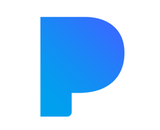 South By Southwest will return to Austin, Texas, next month. Several audio companies are looking to make their mark on the interdisciplinary conference. Pandora announced that it will host music performances at The Gatsby from March 13-15. Participating artists include Jaden Smith, Tinashe, and Dashboard Confessional. Pandora already has a special SXSW Radio station up for advanced listening to the spotlighted artists.
"Entering the seventh year of Pandora at SXSW, the program has grown to a highly-anticipated musical showcase spotlighting the year's hottest emerging talent on the verge of mainstream success," said Aimee Lapic, Chief Marketing Officer at Pandora. "We are excited to introduce Pandora listeners to this year's diverse lineup of talent and continue connecting emerging artists with new fans during one of the largest live music showcases at South by Southwest Music Festival."


Podcast platform Stitcher will also have a presence at SXSW. The company is offering attendees an exclusive first listen to its upcoming collaboration with Marvel, Wolverine: The Long Night. There will be two panels centered on the show, both on March 11 at the Next Stage, which Stitcher is sponsoring, at the Austin Convention Center.