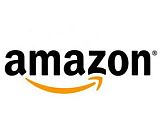 Amazon is continuing to mobilize for an expansion into India. The latest development is Amazon Prime Music extending its deal with Warner Music Group to offer the label's catalog to listeners in that market. According to The Economic Times, this marks the sixth deal to expand the Prime Music library that will be available in India. Prime Music is expected to roll out in early 2018 in that market, but has not yet received a launch date.
"We are thrilled to bring Warner Music's vast and eclectic international catalogue exclusively for Prime members in India," said Sahas Malhotra, director of Amazon Music, India. "Our customers will enjoy listening to their favourite artistes from around the world."
Prime Music offers ad-free music streaming at no additional charge to members of Amazon's Prime membership program. It is distinct from the on-demand Amazon Music Unlimited, which is also not available in India.