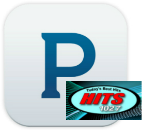 Pandora has sold its terrestrial radio station. It has handed off the South Dakota station KXMZ 102.7 to Haugo Broadcasting for $300,000. Pandora initially purchased the station from Connoisseur Media in 2015 for $600,000. The sale brings an end to a convoluted chapter in the audio company's legal and licensing history.
Pandora's acquisition of the radio station was intended as a play to secure better licensing rates. At the time of the deal, Pandora had been in court with both ASCAP and BMI over royalty rates it pays to both performing rights organizations. Pandora paid the rates assigned to streaming radio outfits, which are higher than those paid by terrestrial radio.
The original purchase of KXMZ drew the attention of the FCC. First, it was challenged over questions of foreign ownership. Radio stations in the U.S. are required to have no more than 25% foreign ownership, but Pandora secured a waiver of that limit. It also faced a Petition to Deny from ASCAP, but the FCC did rule in Pandora's favor.
Despite the successes with the FCC, Pandora was unsuccessful in its effort to use terrestrial station ownership to negotiate lower royalty fees. It was denied a lower rate paid to BMI by U.S. District Court Judge Louis L. Stanton in July 2015. Following that defeat, Pandora hinted back in May 2016 that it would be offloading the station.