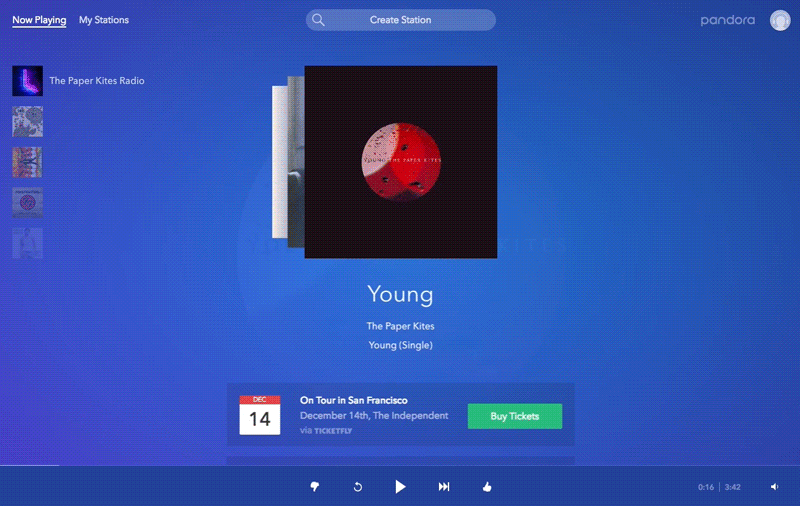 Pandora unveiled a new look to its web version. The changes reflect Pandora's recently revised branding and clearly integrate the key functions for its new Pandora Plus paid subscriber tier. The redesign will begin rolling out today.
Listeners now have access to a more immersive Now Playing screen with large album art and options to engage with lyrics, tour dates, artist bios, and other additional information below. The tour dates are a new addition to the web platform, likely powered through Pandora's acquisition of Ticketfly last fall.
Pandora has also received updated navigation, so moving from station creation to currently playing is easier. The new design also integrates the replays and extra song skips for Pandora Plus listeners. It also adds an option for free listeners to watch a video ad to get access to those premium features for a time.