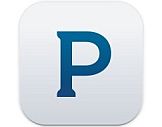 Pandora announced that it has paid out a total of $2 billion in artist and songwriter royalties. The streaming platform just hit the $1.5 billion milestone nine months ago.
"The rapid acceleration of royalty payments from internet radio is very promising news for the industry," Founder and CEO Tim Westergren said. "We are delighting listeners, driving discovery for new music, and creating powerful new promotional tools for musicians, all while creating a massive new revenue stream for labels and artists that has never existed before from radio."
Pandora recently announced two major changes to its executive leadership. Tim Westergren took over as CEO, replacing Brian McAndrews. Chief Marketing Officer Simon Fleming-Wood also stepped down, but no replacement has been named yet. The company has laid out plans to add an on-demand streaming component to its business following the acquisition of assets from Rdio, which should have an interesting impact on Pandora's royalty payments and revenue generation.