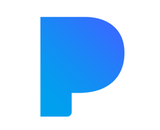 "2016 was a very significant year for Pandora, with progress on every important front. We enter 2017 with a clear set of strategic priorities and a solid plan to execute against them."
That was Pandora CEO Tim Westergren starting his company's Q4 earnings call yesterday. No company can package earnings and outlook with more uplift than Pandora. The crucial framing of this report was Pandora at a pivot point. In addition to the finance numbers, which tell a mixed story, the company is proud of having reignited uptake of its $5/month subscription plan in Q4, after revising its features and renaming it from Pandora One to Pandora Plus. And investors are looking ahead in anticipation of Pandora Premium, the company's largest product initiative in years, which will offer full interactivity in direct competition with Spotify and Apple Music.
The Numbers
Pandora has emphasized RPM (revenue per thousand listening hours) every quarter for at least 10 quarters, under-reported though it remains in many publications. This time, the company put RPM atop the numbers stack. Here are the main bullets for Q4 and full-year 2016:
Q4 2016 Ad RPMs were $67.43, growing 18% year-over-year
Full year 2016 Ad RPMs were $55.94, growing 11% year-over-year
Q4 2016 total revenue was $392.6 million, growing 17% year-over-year
Full year 2016 total revenue was $1.385 billion, growing 19% year-over-year
Q4 2016 advertising revenue was $313.3 million, growing 16% year-over-year
Full year 2016 advertising revenue was $1.072 billion, growing 15% year-over-year
Q4 2016 ticketing service revenue was $19.4 million, growing approximately 20% year-over-year
Full year 2016 ticketing service revenue was $86.6 million, growing approximately 25% year-over-year
Full-year loss widened dramatically over 2015 results, a data point getting lots of publicity today. "For the full year 2016, GAAP net loss was $343.0 million compared to a net loss of $169.7 million last year," the company stated.
Content costs — the price of music, mainly to record labels — went up slighty year-over-year, from 52% to 54%. Higher statutory royalty rates established by the Copyright Royalty board (CRB) in December 2015 added $124-million in content cost.
Subscriptions, Present and Future
Pandora exited 2016 with 4.39-million members of the Pandora Plus service, an expansion of Pandora One which removes ads and offers semi-interactive features like song replays and limited offline listening. The 4.39-million number is spotlit for a couple of reasons. First, it is a big lift in paying listeners after years of being stalled at roughly 2-million who wanted to eliminate commercials from their customized radio experience. Second, because Pandora can say it demonstrates the company's ability to upsell its 80-million free listeners to paying some amount of money for some degree of interactive music choice.
That second point is crucial to the argument for Pandora Premium which will cost twice as much as Plus and deliver full on-demand music organization and collection. From the start of the Premium venture, back in November 2015 when Pandora swooped into Rdio's bankruptcy proceeding and grabbed up tech and talent, the business logic has asserted that the on-demand business can be built with very low customer acquisition cost, because Pandora already has a big funnel.
How big is the funnel? How big does it need to be? During the call Tim Westergren said that he wants to end 2017 with 6-million to 9-million subscribers across Plus and Premium.
As to the effectiveness of Pandora's upsell draft, company execs noted a few times that their vaunted data science can determine likely subscribers, and the radio service can target marketing to them. The claim of such fine-tuned targeting shouldn't be surprising from a company whose former Chief Scientist, Eric Bieschke, told a RAIN Summit audience in 2014 that his data signals could determine a listener's political affiliation.
Ads and Ad Sales
As reported here, Pandora implemented a staff reduction in January that laid off about 75% of its non-Ticketfly workforce. In the earnings call we learned that the belt-tightening hit 36 ad sales reps. That got the interest of investors on the call. The word "temporary" was used, and company president Mike Herring's rationale included noting that Q1 is a soft selling time, and that the company intends to gradually ramp back up during 2017: "If you're going to do that, it's in a quarter where it's our seasonally lowest advertising quarter —  that's when it made the most sense. We will be adding sales people back in as we move through the year, especially towards the back half of the year when demand picks up."
Meanwhile, ad load went up. Pandora has been cautious about increasing the number of ads in its free radio service, while eyeing the headroom provided by traditional radio's pounding commercial glut. Talking about the RPM gain (see above), Mike Herring said, "This increase in RPM was driven by expanded audio ad loads in key demographics and new sources of automated demand driving revenue uplift in display and mobile." The mention of key demographics illustrated again the data-driven approach to decision-making, a cultural underpinning at Pandora.
And while this was not mentioned in the call, it is a reasonable strategic supposition that Pandora is finally increasing its ad load as leverage to push listeners into subscriptions, at the very juncture when the company has more subscription alternatives than ever before. In this scenario (which is pure speculation) RPM goes up on the ad-supported side, driving subscription conversions at the same time.
Herring expressed "a willingness to be more aggressive with ad load" in 2017.
---