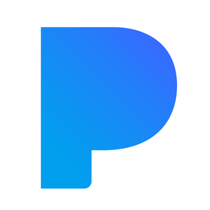 In a peculiar mix of pain and gain, Pandora released news that encompassed significant staff layoffs and upbeat earning guidance. Timed after market close on Thursday, the double message caused an eight percent stock rise at one point after-hours. (Note: Pandora stock is up nearly nine percent in pre-market trading at 8:00am Friday morning.)
"Hard Decisions"
Pandora cut 7% of its staff on Thursday — that's the pain part. "We said goodbye to colleagues who have worked tirelessly to make Pandora the force it is today," Founder and CEO Tim Westergren wrote in a stockholder letter on Pandora's investor site. (A separate press release indicates that the layoffs will be completed by the end of Q1.)
Wall Street likes layoffs, generally, especially if there is an underlying rationale that speaks to productive restructuring and growth. On that point Westergren spoke in a general way: "We took a comprehensive look at our operations and made the hard decisions necessary to focus the company on the most significant opportunities in front of us." That's boilerplate, of course, but not without basic logic, given Pandora's significant change of business model starting later this quarter with the launch of the Pandora Premium on-demand service.
In a formal press release, the company spoke of "undertaking operational efficiency measures to reduce overall operating costs in 2017." That's always a core reason for layoffs — saving money. Along with the staff reduction news, the PR also unleashed this dazzling string of techno buzzspeak: "The company is leveraging its analytics platform and ad insertion logic to drive additional revenue and realize leverage in content costs." Perhaps that will be fleshed out a bit in the Q4 earnings call which, if following last year's schedule, will happen in early February.
Financial Uplift
Speaking of that, Pandora seemingly wished to soften the harsh reality of layoffs with good financial news, and broke out a Q4 preview. "Pandora […] expects to exceed previously announced Q4 2016 revenue and adjusted EBITDA guidance ranges given strong advertising performance and has surpassed 4.3 million in paid subscription customers."
There is important stuff in there to unpack. First, the "strong advertising performance" is largely measured by a key metric called RPM (revenue per thousand listening hours). Many publications, even finance sites, overlook RPM in their Pandora coverage, but the company emphasizes it every quarter. Higher RPM means more efficient monetization of the ad-supported service. Thursday's happy signal to investors included a reference to "increased advertising RPM."
How was it accomplished? The Q4 earnings call will disclose details, but for now it's worth noting Westergren's observation of "a more aggressive approach to ad load." More ads? Maybe. Investors have been asking "When?!" for over a year as Pandora's audience growth has leveled. (See the latest Triton Digital Webcast Metrics, which also came out Thursday.) Westergren also mentioned "new sources of automated demand and growing efficiencies from demand generation." He can sling the lingo.
4.3-million
The subscriber increase to 4.3-million resulted from 375,000 new sign-ups to Pandora Plus, the mid-tier no-commercial online radio plan that was renovated with new features (more skips and song replays) on September 15. The number might seem small when compared to high-profile on-demand services Spotify and Apple Music, but it's a nearly 10% jump — and, more to the point in Pandora's framing, it implies successful conversion of free use to paid use with the right features.
Pandora's hopeful future is spotlit by a company presumption that  loyal Pandora listeners can be converted to Pandora Premium subscribers at much lower user acquisition cost than was the case with Rdio, which Pandora snatched from bankruptcy court in November 2015. That reasoning is somewhat confirmed by competitor Spotify's track record of converting its Spotify Free population to Spotify Premium — although Spotify's ad-supported free listening has more robust and semi-interactive features than Pandora currently does in its Plus product.
All in all, we're seeing the longtime leading online radio company regroup, restructure, and resolve to have a really new year. After Sirius XM CEO David Frear rebuffed rumors of an acquisition, which caused a stock tailspin, Thursday's communication signalled a company continuing to execute a strategy it has articulated for 14 months. Look for Pandora Premium to launch by the end of Q1.