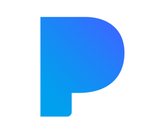 Pandora is applying its dynamic audio ad technology in a partnership with FOX Sports. The campaign, rolling out on September 20, will use the Pandora tools in support of the college football and Thursday Night Football broadcasts.
Ads for the football programming will service audio spots to users on a 1:1 basis, delivering creative that is specific to a particular listener. Dynamic Audio will provide specific team matchups, countdowns, and time zones to deliver thousands of dynamic audio advertisements. Pandora's Studio Resonate team is creating the spots in collaboration with FOX Sports. This campaign is also the first time Pandora will combine its Dynamic Audio program with 3D audio capabilities.
Pandora introduced Dynamic Audio in February 2018. The technology spent more than a year in development and debuted through a partnership with A Million Ads.