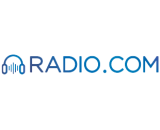 Entercom announced a new addition to its sports podcast programming for RADIO.COM. The show, Scal & Pals, will offer two hours of live NBA coverage every weekday. The live show can be heard between 11 am and 1 pm Eastern on the Sports Digital Network, and can also be heard on-demand via other podcast platforms. The show is co-hosted by former NBA player Brian Scalabrine and long-time ESPN producer Steve Ceruti. It premieres on September 23.
"We are excited to launch a digital show that will have mass appeal to all hardcore basketball fans," said Mike Dee, president of sports at Entercom. "The lineup of contributors headlined by Scal [Brian Scalabrine] will feature an interesting and entertaining mix of personalities and perspectives. We aspire to have this be the best basketball content fans can find anywhere and we are eager to engage with one of the most dynamic fan bases of any sport."
RADIO.COM added a Sports Digital Network that debuted on August 19. Entercom launched the network to share both daily live programming, digital play-by-play, and podcast content for sports fans. The length and live nature of Scal & Pals shows the power of Entercom's broadcast roots even as it makes the transition to more digital audio offerings.