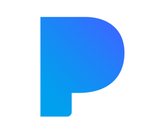 Pandora has introduced multiple features centered around artist promotion. First, it shared some figures from its Artist Marketing Platform. Second, it launched song credits in more platforms.
This week marked the five-year anniversary for Pandora's AMP, a tool for analytics and managing a performer's presence on the audio service. AMP has helped generated 4.5 billion audio impressions from its artist audio messages, which let artists speak directly to their fans in short audio bulletins.
Pandora has also seen growth in use of the platform, with a 688% increase in monthly active creators on AMP in the past 12 months.
Today, Pandora announced that it is rolling out full song credits for millions of tracks on its web version and in its Windows and Mac desktop apps. The first few credits will be displayed on the details page for a track. There will be a "See All Song Credits" button to show the complete listing of artistic and production personnel who worked on a song.
Streaming music platforms have been making a greater effort to display credits when they have them. YouTube and Spotify have made similar recent pushes to present song metadata.