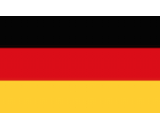 Germany has been one of the slower markets to transition to streaming music, and a new study found that the trends toward new technology is continuing to gradually rise. A study conducted by the University of Hamburg for a collection of music industry bodies found that about a quarter (26%) of German listeners are paying for a music streaming service.
Smart speakers are also beginning to take off in Germany. Ownership of smart speakers increased 4%, with 14% of the survey respondents saying they have one. Within the cohort of smart speaker owners, 83% said they primarily use the device for listening to music.
The survey also observed more general trends in paying for music. The respondents showed 4% higher rates of paying for physical albums and 12% more likelihood to pay for a digital download than they were a year ago. Rates of paying for music were higher overall for people with a musical background.
"The study underlines what we also see in our own data," BVMI Chairman and CEO Dr. Florian Drücke said. "The current overall positive development in the German music market, which is reflected, among other things, in the increasing use of music streaming services."