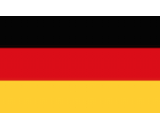 Germany's music industry posted 7.9% growth during the first half of 2019, the biggest growth rate since 1993. Trade group BVMI announced that H1 total revenue was €783.21 million, compared with €725.9 million in the year-ago period.
Audio streaming was responsible for the bulk of the increase, with revenue up 27.7% for the half. This segment holds a 56.4% majority of the total industry revenue in Germany.
The total German digital music business rose 21.1%, with a drop of 16.3% in downloads offsetting some of the streaming growth. Digital sources are now responsible for two-thirds (66%) of Germany's music business.
Physical sales, which had been dominant for decades until streaming took off, posted a revenue decline of 11%. CDs saw revenue drop 11.7%, although vinyl did grow 7.4%.
In acknowledging the contributions of streaming, BVMI Chairman and CEO Dr. Florian Drücke also noted the likely impact of new copyright rules around digital platforms in Eurpe.
"Reliable rules in the market remain essential with regards to the digital licensing business," he said. "When implementing the European copyright reform, it is therefore important that the German legislator enters into a factual discussion after the heated debate that had accompanied the adoption of the directive."