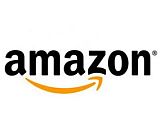 Amazon has carved out a large amount of territory in the smart speaker market, and it may have another effort under way to reach new audiences. Bloomberg reported that Amazon could be working on an Echo smart speaker with improved audio quality, one that could rival the high-end, audiophile options on the market.
Sources claiming to be familiar with the next Echo project told Bloomberg that the model would be wider than the current base design. The extra size reportedly includes additional components for audio, including at least four tweeters. The new version is allegedly under development at Amazon Lab126, and Bloomberg notes that the company could still opt not to pursue the project.
Amazon and Google are the undisputed leaders in the smart speaker space, but both have largely seen their sales driven by the small, inexpensive models. The Echo Dot and the Google Home Mini are strong sellers, especially for consumers who are curious about the technology but not willing to commit to a higher price tag. The audiophile market has so far been led by brands outside the top two, such as Apple's HomePod or the Sonos One.
The same report also claimed that the Echo product line would receive minor updates in the fall, when Amazon typically announces new products. In addition, the sources claimed that Amazon Lab126 is working on a voice-controlled robot. So who knows exactly what we'll be hearing about from Bezos and his team later this year.