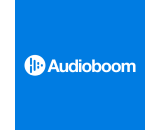 Audioboom makes a news splash today with the announcement that its global podcast network has achieved an advertising inventory of one billion opportunities for advertisers. The company is headlining these as "impressions." We prefer the common understanding of an impression as a delivered ad, not an available spot — and indeed, within the press release Audioboom clarifies that the number refers to "available monthly advertising impressions."
We checked with Audioboom, and confirmed that the one-billion impressions is a count of "available inventory, both filled and unfilled."
Terminology aside, it's a milestone. Audioboom is crediting its AdRip technology as enabling such a scope of availability. AdRip (RAIN coverage HERE) is a system launched in the summer of 2021, which removes baked-in ads from old episodes when those episodes are newly played by a listener.
AdRip solves a conflict between the effectiveness of host-read baked-in ads, and the popularity of back-catalog episodes. AdRip goes to work on shows whose initial sold ads have exited a sales window within which those ads were sold. This clever concept and smart tool enable Audioboom to sell inventory twice, dramatically expanding the network's overall ad inventory.
Audioboom is quick to point out that clever technology is not the only driver of this availability milestone. Audience growth this year has been robust, and the podcast network now reaches over 38-million unique listeners globally. Over 127-million downloads were delivered each month of Q3.
Audioboom's CEO, Stuart Last commented: "I'm delighted that we have achieved this milestone. To create more than one billion monthly advertising impressions highlights the scale that we are developing at Audioboom. We continue to develop innovative technology that enables our creators to maximize the value of their content, while providing our brand partners with powerful advertising options. Our increased scale will power a record year for Audioboom in 2024."
---