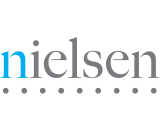 Nielsen is justifiably bragging today that is has signed NPR, one of the world's most powerful podcast publishers, to Nielsen Podcast Buying Power, an insight service which matches genres to consumer purchase behavior patterns. NPR joins a subscriber cohort that includes iHeartMedia, Cadence13, Stitcher, Westwood One, cabana (all launch subscribers in July of last year), and PodcastOne (joined in April of this year).
The service is founded on the big Nielsen Scarborough database of consumer survey information. Scarborough has been questioning consumers in localities across the country for over 40 years, according to Nielsen's one-sheet. Wheeling the Scarborough operation into podcasting results in a sample of 30,000 respondents, according to Nielsen.
The key mission is to connect the three main components of podcast monetization — shows, listeners, and advertisers — with intelligence about consumer buying habits relative to podcast categories and specific shows. Survey participants are asked targeted questions about their buying choices and brand preferences in the context of favorite podcasts and podcast genres. Subscribers get a report twice a year.
"NPR is one of the most highly respected media organizations on the planet, and a true pioneer in the use of podcasting to deliver world-class journalism and storytelling," said Brad Kelly, Managing Director, Nielsen Audio. "Nielsen is incredibly proud to expand our long-standing relationship with NPR to include them in our Podcast Buying Power service. The marketplace will be well served with this new added dimension on audio consumption."
.