Podcast management and monetization platform Sounder is announcing today an alliance  with Triton Digital to bring dynamically inserted ads to Sounder-hosted podcasts. The integration reportedly makes it easy for podcasters to bring revenue to their entire catalogs via audience-targeted ads.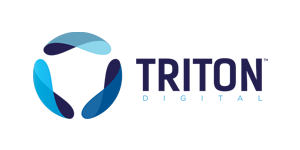 Sounder was founded by ex-google and ex-spotify execs, aspiring to help podcast creators extend their reach and make money. the company self-describes as "an end-to-end podcast management and monetization platform built with and for creators to help them be heard and compensated for their content." Sounder was founded in 2019.
Triton Digital specializes in backbone tech services for the online audio industry generally. That includes measurement, audience segmenting, and ad delivery. The idea in this alliance is to bring a new level of automation (to ad delivery) and monetization (especially in back catalogs) to Sounder podcasters. In this integration there is an emphasis on ease; the announcement says that creators can start putting dynamically inserted ads in their shows with a few clicks.
This partnership launch comes just a few days after Sounder announced a partnership with DAX, the Digital Ad Exchange, to help creators monetize podcasts through direct brand partnerships.
Podcasters interested in the Sounder platform can visit https://sounder.fm/.
.