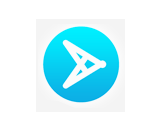 TagStation announced that its NextRadio app saw overall listening increase 334% in 2015. Average session length in the app also rose 25% from the previous year to 57 minutes. Station content interactions skyrocketed 1161% and views of the Now Playing screen also spiked 1153%.
"All of this progress supports the fact that consumers are finding value and a unique experience in the NextRadio app," NextRadio President Paul Brenner said. "These results further validate what the radio industry can achieve together when they offer a unified platform for consumers to listen, view and interact with radio."
Last year marked significant progress for NextRadio's work with phone companies to get FM chips activated, thanks to support from T-Mobile, AT&T, and BLU. It has also changed its pricing scheme in an effort to get more stations involved.