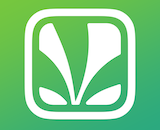 Indian streaming company Saavn has hired a new exec to lead its charge into sports and comedy content. Gaurav Wadhwa is the service's new vice president of entertainment and original content. He joined the company from PepsiCo, where he was a senior marketing consultant.
"It's not everyday that you get to create a whole new category from scratch, but that's the kind of incredible opportunity we have at Saavn," Wadhwa said of his new role.
Expansion has been key topics recently for the India-based business. Over the summer, Saavn also raised $100 million with the goal of adding video content to its platform, and it began experiments with live shows and artist interviews in April. India's streaming market faces unusual hurdles, such as less-than-comprehensive mobile access, resistance to subscriptions, and trends toward piracy. But Saavn and its competitors have been working to rise to those challenges.