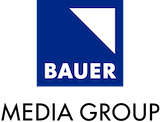 Bauer Media is assuming ownership of Radio Nova, a Finnish commercial radio business. Bauer is acquiring the service from Bonnier Group's MTV Media branch. It is also taking on sales and marketing duties for two of MTV's other commercial stations. Following this transaction, Bauer and MTV will make multimedia solutions – combining digital, TV, and radio – available to commercial partners.
"Bauer Media is the leading pan-Nordic broadcaster, reaching more than 10m people each week," said Paul Keenan, Bauer Media UK CEO. "Nova complements our portfolio in Finland, extends our reach and offers great potential for future growth."
Earlier this year, Bauer also acquired SBS Discovery Radio, another Nordic broadcaster. Bauer is a media conglomerate based in Hamburg that runs more than 50 radio and TV stations.