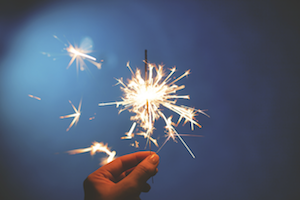 The final week of the year is a good time to reflect on what was, and look forward to what will be.
Later this week we will publish our month-by-month view of the most important 2016 milestones. Today, the most-read articles, and the #1 story.
Although there is usually some disparity between "most important" and "most-read" when reviewing an entire year, RAIN editors and readers are in massive agreement on the #1 news item of 2016: The Copyright Royalty Board (CRB)'s new webcast royalty rate increase. The rate went up, but more important to small webcasters, they lost the legal shelter from CRB rates when a 2009 law expired, and there was no movement in the rate-setting process to renew it.
The CRB made its announcement in late December, 2015. But the rates took effect on January 1, and the repercussions in the webcast industry, especially for small webcasters who suffered from the expiring protective law, reverberated through Q1 and into Q2.
The most-read story of 2016 was our breaking-news coverage of Live365, a leading online radio provider, which, days after the CRB announcement, abruptly and silently vacated its offices and laid off its staff:
http://www.rainnews.local/live365-suffers-a-collision-of-misfortune-lays-off-most-employees-and-vacates-office/
Our industry-leading (if you'll forgive a justifiable brag) coverage of the new CRB royalty rates resulted in an unprecedented concentration of reader interest, resulting in the top five most-read articles of 2016. In addition to the Live365 blockbuster above, the next four most-read articles were:
Whew. But wait, there's more! (Shark Tank reference.) The seventh and eighth most-read stories were about the CRB, too:
http://www.rainnews.local/mid-size-and-small-webcaster-reaction-to-new-crb-rates/
http://www.rainnews.local/small-webcasters-enter-the-unknown-of-2016/
Stay tuned this week for more review of 2016, including the top news mile-markers of the online audio industry, and a Top 40 story countdown. We'll publish the annual RAIN Predictions next week. 
---