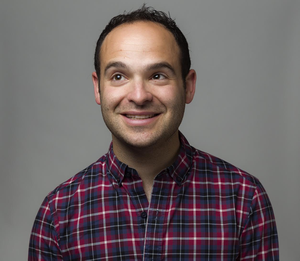 Guest columnist Corey Layton is Content & Marketing Director of Australian podcast platform Whooshkaa. A portion of these podcast predictions include enthusiastic assessment of ESPN podcasts; there is no business association between Whooshkaa and ESPN.
---
If you have been sitting on the sidelines watching the decade-long growth of podcasting, prepare to be blown away in 2017.
Content: Game On for Sport Podcasts
When the series drops, it will force sporting bodies and sponsors to look afresh at the power of podcasting and revisit their content strategy approach. As they create and monetise an increasing bank of owned content, an ESPN-inspired approach promises to succeed on many levels:
by building sponsorable assets for brands that satisfy appetites to own original content;

extending the sporting season with year-round, marketable content;

attracting sports fans away from traditional broadcasters to the sporting body;

providing a cost-effective way to leverage archival audio and talent; and

delivering a product with a longer shelf-life and greater 'shareability'.
Discovery: What is this Podcast Thing?
In 2017, television networks will play a vital role in helping their viewers get wise to podcasts. In part, this will be through networks creating more companion podcasts. From exclusive interviews to insider commentary, b-roll audio to subseries storylines, podcasts will ensure fans get their fix across reality, drama and current affairs.
Podcasting is the zeitgeist of 2017. Multiple series' inspired by the medium are about to hit our screens, giving broadcasters an established format and ready-made audiences, while delivering podcasters greater reach and awareness. Fox 21 is adapting Serial, which will follow the making of a podcast as it explores a case, as well as developing a This American Life project. ABC is recreating Startup starring and directed by Zach Braff, a podcast that follows the creation of podcast company Gimlet Media. The winner of iTunes' Best of 2015 award, Lore which focuses on dark historical tales, is also set for Amazon, backed by the producers of The Walking Dead.
Monetisation: Content over Interruption
Geo-aware dynamic ad insertion will increase to integrate timely, targeted, host-read, advertising into evergreen formats. 2017 will also see the technology flipped, with dynamic content insertion placing fresh content alongside lasting stories.
Custom or branded podcasts will also gain momentum. Advertisers will press their content marketing strategies to produce audience-first content aligned to their brand's purpose and values. The non-negotiable foundation is for brands to give creators the freedom to do what they do best – create content that listeners seek out – rather than producing thinly veiled, brand-centric messaging that will be left on the shelf.
Technology: The Industry Within
Since podcasting inherited half its name from Apple, the giant has backed its growth. In 2005 Apple gave birth to podcasts as a feature of iTunes. In 2012 Apple gave podcasting its own app and watched as 1 billion subscribers signed on. From 2014, it recognised the industry's maturity and durability by pre-installing the app on all iOS devices.
But Apple has been lax in responding to demand from podcast creators and advertisers for more comprehensive consumption data. Although the scope of podcasting data is well ahead of that available for radio, print and outdoor, there is capacity to turn on even more detailed feedback. Apple may account for 60% of all podcast downloads, but the giant also has to focus on more intricate, time-consuming and profitable challenges in its stable. An entire industry has evolved in this vacuum, cobbling together various supporting metrics until Apple turns its attention back to podcasting.
The potential for podcasting and its evolving industry in 2017 is immense. Leaders must combine to take on the challenges and create a blueprint that ensures the star performer continues to rise.