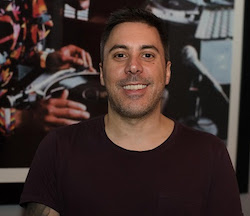 Mixcloud has hired Daniel Petruzzi as its vice president of partnerships. Petruzzi will focus on developing engagement within the company's U.S. creator community. He will also be promoting the Mixcloud Select fan-to-creator subscription service. He joins Mixcloud after rising through the ranks at Okayplayer, where he spent 17 years and eventually held the post of president/creative director.
"Daniel has played a critical role in establishing Okayplayer as a cultural force in the music world and beyond, helping to define and create the gold standard for online music communities comprised of both artists and fans," Mixcloud Co-Founder Nikhil Shah said. "We are thrilled to have him join Mixcloud's New York office, where his culture marketing expertise and music industry knowledge will help us greatly expand our community in the world's biggest market."
"Mixcloud's history is grounded in integrity, both toward its creator community and the music industry. They're going through an exciting period of growth and have big ideas to evolve from being a tech platform into a culturally relevant brand," said Petruzzi. "I'm looking forward to helping the team dig in to the U.S. scene, securing the talent partnerships needed to solidify their place as the go-to platform for creators and their fans worldwide."
Mixcloud also recently hired a business director of brand partnerships.