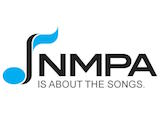 The Music Modernization Act is open to submissions for the management of the Mechanical Licensing Collective through March 21. A group comprised of the National Music Publishers' Association, the Nashville Songwriters Association International, and the Songwriters of North America have made their bid for the leadership of the MLC, and their pitch has received endorsements from a large number of other industry organizations.
The group's backers include ASCAP, BMI, SoundExchange, the three major labels, and several music publishers. NMPA CEO and President David Israelite gave an official statement focused on increasing the money and transparency available to songwriters, but he expressed more confidence in the organization's pitch to Music Business Worldwide.
"We're going public with this very long list of endorsements today because it demonstrates that ours is the true industry consensus bid, and that there isn't any real competition," he said. "We expect that all of the groups endorsing us here are endorsing us exclusively; they will not be offering support to any other bidder."
So far, this submission has competition from just one other group: the American Music Licensing Collective. This organization was co-founded by Stewart Copeland of The Police, and PledgeMusic founder Benji Rogers and Audiam founder Jeff Price are board members.