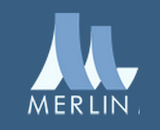 Merlin has signed agreements with five music streaming services in China. The independent label network now has partnerships with NetEase Cloud Music, Ali Music Group's Xiami, and Tencent's QQ Music, Kugou, and Kuwo. As a result, Merlin's members can now potentially reach 90% of the Chinese streaming market.
"For the first time, repertoire from the world's leading independent record labels will be legitimately available across China's five most prominent music services," Merlin CEO Charles Caldas said. "Above all, Merlin members are now uniquely positioned to benefit from a set of truly transformative partnerships that will accelerate growth in one of the world's most exciting and fast-evolving markets."
Caldas spoke at SXSW yesterday about the latest developments with Merlin, including big results about Latin American markets.