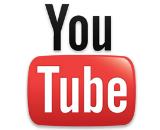 Lyor Cohen, YouTube global head of music, spoke at SXSW about the video platform's previously reported plans to make a new subscription music service. "We know we're late to the party," he said. It's okay."
He explained some ways that the forthcoming service would be distinct from its existing subscription offering, YouTube Red. While Red is a joint offering for music and video, the new subscription will only focus on music. YouTube will work closely with labels to help promote and introduce new artists. Cohen said YouTube's music product will be able to connect artists with fans better than its competitors. He noted that 80% of all watch time on the platform is suggested by a recommendation engine.
"We're layering in a programming division solely focused on building and growing the playlist ecosystem that users would love across both paid and [the] ad-supported tier," he said. He also hinted that there could be a heavier social tie-in with the new service.
"The industry is going to return and grow by ads and subscriptions," Cohen said. "There are plenty of leaned-in listeners that are willing to pay. We are going to convert them to paid subscribers…We're making an enormous investment to launch a product that you will be proud of."