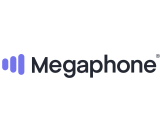 The enterprise podcast hosting and monetization company Megaphone announced a partnership with podcast advertising attribution company Podshights. In this arrangement, Megaphone will provide attribution metrics to all campaigns run through the Megaphone Targeted Marketplace.
Podsights calls itself the industry leader in podcast advertising attribution, which measures the performance of podcast advertising. Ideally, attribution provides metrics that are more directly comparable to other digital advertising categories.

"Podcasting is a rapidly evolving medium for advertisers," said Brendan Monaghan, CEO of Megaphone. "The introduction of sophisticated attribution as a standard feature, in combination with the audience targeting capabilities in MTM, represents a huge step forward in elevating premium podcast inventory as a core part of the omnichannel media mix."
The Megaphone Targeted Marketplace is a key entity in this announcement. Megaphone calls it "the largest collection of premium podcast inventory offering data-driven targeting and measurement." It provides 60,000 audience segments defined by interest, purchase behavior, and demographics, and extends this intelligence across all apps, devices, and platforms.
"We are thrilled to expand our partnership with Megaphone," said Sarah Cotenoff, Head of Partnerships at Podsights. "The introduction of our attribution technology to MTM instantly elevates measurement standards and capabilities for a sizeable portion of premium podcast inventory."