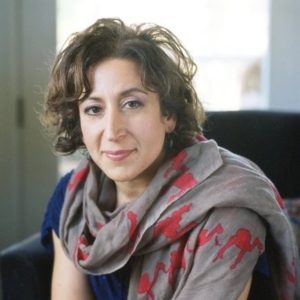 The Vox Media  media office has notified us that New York Magazine (a Vox company) hired its first editorial director of audio, Hanna Rosin. A Stanford University alumna, D.C.-based Rosin comes to New York Magazine from The Atlantic and Slate, according to her LinkedIn page, but is probably better known to many as co-host of NPR's Invisibilia.
"Hanna's impressive career in both magazines and podcasts makes her the ideal candidate to expand New York's work in audio," says editor-in-chief David Haskell.
Rosin will work with the Vox Media Podcast Network team, helmed by Nishat Kurwa. The press release refers to "greatly expanding New York's footprint in a variety of podcast formats." so we look forward to hearing developments there.
The commitment to podcasting from an iconic magazine brand is another in a long example string of legacy publishing brands adopting on-demand audio.