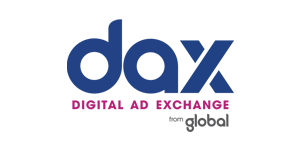 Podcast content network Wondery has appointed DAX as its exclusive advertising partner in Canada, we are learning today. Wondery self-describes as "the world's largest independent podcaster." DAX is the digital advertising tech subsidiary of UK-based Global, and DAX has branches around the world.
DAX will offer Canadian advertisers spot ads and host-read sponsorship messages. Chris Nimigon is the Chief Revenue Officer of DAX Canada. "Wondery have created an impressive portfolio of hit shows which we're extremely excited to share with our advertising partners. With podcast audiences growing consistently across the globe, our new partnership creates a clear opportunity for brands and advertisers to align with Wondery's quality productions and reach engaged listeners across Canada, at scale."
Declan Moore, Head of International for Wondery, said "We are thrilled to partner with the DAX team in Canada. In addition to Host and Producer/Network reads, Wondery is expanding its product offering to include spot and programmatic solutions. The DAX team have established hundreds of successful partnerships with leading brands, and we're excited to connect marketers with the rapidly growing Wondery Canadian audience."
Wondery is enterprisingly international. It has been a pioneer in translating hit shows for non-English speaking audiences. A few of its best known podcasts are Business Wars, The Shrink Next Door, Dr. Death, and Guru: The Dark Side of Enlightenment.