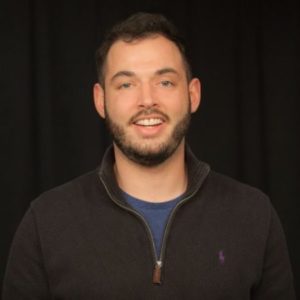 This guest column is by Jeff Umbro, CEO of The Podglomerate, and was first published in his weekly newsletter for LinkedIn called Podcast Perspective. The Podglomerate produces, distributes, and monetizes podcasts. You can learn more and connect at www.thepodglomerate.com.
---
Sometimes I feel like Jordan Peele and Charlie Brooker are writing the script for 2020.
Podcasting News & Views
WNYC's New EIC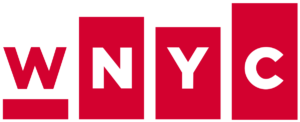 2017 marked the year that WNYC was forced to reckon with its complicity in the racial and sexual abuse of its staff by longtime personalities and executives. This was the year that saw the departure (firings or forcing out) of hosts John Hockenberry, Leonard Lopate, and Jonathan Schwartz for allegations of inappropriate comments, predatory behavior, and bullying. Through internal and external investigations, it became clear that the actions had been occurring for years. Ultimately these events would lead to the departure of Chief Content Officer Dean Cappello and the 23-year President and CEO Laura Walker.
However WNYC replaced Hockenberry and Lopate with Tanzina Vega and Alison Stewart, and last year hired Goli Sheikholeslami as the new CEO of WNYC. The station has been hosting listening sessions with staff to try and learn what could be done to make the staff look more like the community they're serving, and ultimately become a better, more pleasant workplace. All of that seemed to be working well, until last month when WNYC announced a new Editor in Chief last month named Audrey Cooper. By all counts Cooper is an excellent newsroom leader, having previously been named the first female editor of the San Francisco Chronicle, but WNYC staff had for years been pushing for more diversity in the newsroom, especially in the executive ranks. Cooper is a white women who lives in California with no radio experience.
None of these things on their own constitute an issue with Cooper, but the hiring seems have been taken as tone deaf by the WNYC staff, who wrote a letter to top management and the board of trustees for the station signed by 145 staff members. According to an article by the New York Times, "the signatories were demanding more than the incremental change they had witnessed for so long — an expansion of the team of reporters and producers to reflect the city WNYC serves, one that has not had a racially monolithic population in more than a century. The letter did not call for WNYC to rescind the offer to Ms. Cooper, but it seems clear the staff hopes she takes the hint."
Why does any of this matter? WNYC is the largest public radio station in the country, produces shows heard daily by millions of New Yorkers and non New Yorkers alike, and has been the first stop of dozens of prolific and boundary-pushing podcasters from across the industry. What happens at WNYC has national repercussions, and these recent moves seem a bit tone deaf in the current climate.
As a note of comparison, New York magazine has just announced former Invisibilia host Hanna Rosin as their new 'editorial director for audio' as well as a number of new editorial hires at the site.
Omnicom Joins the Fray
Omnicom and Spotify have announced a deal where Omnicom will spend $20 million dollars on podcast ads in the second half of 2020. For the uninitiated, Omnicom is a massive holding company that represents billions of dollars in the advertising, marketing, publicity, and events space. While it may not seem like it, $20 million represents 2% of the entire podcasting ad market expected in 2020 (which is $1 billion).
This is an interesting story for a number of reasons: it represents a shift in the current method of purchasing audio ads based on specific podcasts or episodes, it shows that Spotify is beginning to flex their muscles in the podcast ad space after flexing their wallets in the podcast content space, and it shows that large companies like Omnicom are ready to play in the sandbox.
All of that said, it's worth remembering that Omnicom's total annual budget is $35 billion, so it's a small number in the scheme of things. Hopefully it's a sign of more spending to come.
Open Mike Eagle Opens for Business
The comedian, rapper, and prolific podcast personality Open Mike Eagle has announced the launch of a new podcast network called Stony Island Audio, in partnership with Starburns Audio. You can read about the launch in Forbes.
Megaphone Adds Podsights Attribution to their Programmatic Marketplace
Hosting platform Megaphone has signed a partnership agreement with ad attribution platform Podsights for their Megaphone Targeted Marketplace (MTM) platform. The MTM platform allows for programmatic ad placements to be demographically targeted across Megaphone's entire database of podcasts, which includes podcasts from Gimlet, iHeartMedia, Pushkin, Parcast, VOX, Slate, and the Wall Street Journal (and the Podglomerate). Podsights ad tracking will allow advertisers a better understanding of what is and isn't working in their campaigns. I'm probably just ignorant of the facts here, but this is the first time I've heard of attribution being applied to a programmatic marketplace.
Podcast Spotlight:
This Week: Digging into the new SiriusXM
The story of SiriusXM's podcast ambitions actually begins back in 2018 with an acquisition from Pandora. At the end of May, 2018, Pandora announced the acquisition of AdsWizz, a technology platform that allows for advertisers to access digital audio inventory. Just a few months later, in September, 2018, SiriusXM announced the acquisition of Pandora.
For the last few years, since before the Pandora acquisition, Pandora and SiriusXM have been dipping their toes in the podcast space. Pandora signed an exclusive licensing deal with This American Life back in 2016 and launched an exclusive podcast with Questlove that moved to iHeart last year. In 2016 SiriusXM launched an app (as far as I know it never made it out of beta) called Spoke that included an editorial team that would manually pull prominent podcast clips for feature on the app, and they have featured podcasts on various satellite radio stations over the years. Since they purchased Pandora, they've been offering their exclusive radio shows as podcasts on the platform and have been negotiating deals with podcasts already on Pandora to bring their podcasts to SiriusXM's app.
Last month (3 weeks ago seems like years, no?) SiriusXM announced the acquisition of the hosting platform Simplecast. This week, the Wall Street Journal reported that Sirius was to buy Stitcher from E.W. Scripps for $300 million, which consists of the podcasting app Stitcher and the app's paid offering Stitcher Premium, the leading podcast ad sales agency Midroll Media, and the comedy podcast network and content studio Earwolf.
It's been astutely pointed out that it seems like Sirius made this purchase as more of a 'deal now, strategize later' play, but it strikes me that there's more strategy behind this purchase than meets the eye. SiriusXM is home to a HUGE lineup of top-tier talent, including Howard Stern, Andy Cohen, Ricky Gervais, Kevin Hart, Hoda Kotb, Jenny McCarthy, Chris "Mad Dog" Russo, and Sway Calloway. SiriusXM has over 35 million paying monthly subscribers, Pandora has approximately 66 million non-paying users (which is down YOY since 2016), and more than 6 million paying subscribers.
If iHeart's recent podcast marketing flex has taught us anything, it's that a base like this can provide an ENORMOUS lift for owned and operated shows. Sirius now has access to a hosting platform used by tens of thousands of podcasters, including Dax Shepard, Netflix, MaxFun, QCode, BlueWire, and TechCrunch in addition to the ad injection technology of AdsWizz, which can easily be integrated with Simplecast and will likely be used as a programmatic marketplace, AND one of the market leaders in direct podcast ad sales through the Midroll team. Stitcher and Earwolf shows will provide additional muscle on the content side, especially with a podcast-first audience, which I view as distinctly separate from folks who would be listening to SiriusXM and Pandora, and come to the table with their own powerhouse talents like the Exactly Right network, Freakonomiks Radio, and Scott Auckerman's Comedy Bang! Bang! They have experience in selling premium content – I've heard an estimate that Stitcher Premium has approximately 100,000 paying users – and there's a lot of leverage to be gleaned from live events and merchandise, assuming these things ever occur again.
Finally, if Sirius is somehow able to pull everything together, there's a pretty significant base of existing and potential listeners that exist between the SiriusXM, Pandora, and Stitcher triad of apps and web properties.
This play seems to be in response to the major moves made by Spotify, who currently have 130 million paid subscribers and nearly 300 million free users. The company has recently purchased the podcast hosting and ad tech platform Anchor, content production companies Gimlet Media, Parcast, and the Ringer podcast network, as well as signed exclusive licensing deals with the likes of Joe Rogan, Kim Kardashian, DC Comics, and dozens of other large names. They have an existing infrastructure for ad sales, and have recently begun to make larger moves in the space (like the Omnicom deal mentioned above).
Another major player to keep an eye on is iHeartMedia, who owns several hundred radio stations, runs many live events, and operates a podcast network that includes Stuff Media and dozens of publishing partnerships. Entercom and Cumulus are other players in the space who have recently made inroads to podcasting, but currently exist on a different scale than the previously mentioned companies.
The big question is why E.W. Scripps would sell Stitcher now, when this side of the business seems to be booming? The organization purchased Midroll media for over $50 million in 2015 and Stitcher for $4.5 million in 2016 before putting them both under the banner of Stitcher last year. Last year the podcast unit reportedly brought in $72.5 million in revenue and has seen YOY growth for a number of years.
Put simply, and without dragging out the details, E.W. Scripps took the payday to help their other assets, and hopefully they don't regret the move down the line.
How does this effect the podcast landscape? In the short term, I doubt we'll see much change other than the increasingly large dollar amounts attached to these kinds of deals. Longer term, I think we'll continue to see a sort of battle of the titans between Spotify, iHeart, and SiriusXM when it comes to content partnerships, licensing deals, advertising, and acquisitions as each party tries to outdo one another. As the dust settles a bit, I imagine we'll begin to some kind of reshuffling of staff, assets, office space, etc in order to streamline the business operations between the now larger organizations.
Optimistic view: Hopefully this helps to raise the profiles, clients, and listenership of the podcast industry at large.
Pessimistic view: Anyone without a billion dollar market cap is doomed to fail.
And the big question – where is Apple in all of this?
.