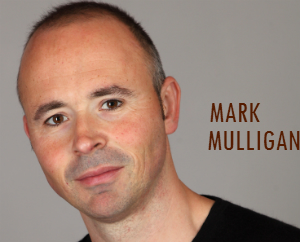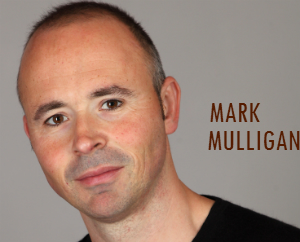 This column by RAIN guest contributor Mark Mulligan, founder of Midia Research, was originally published on his Music Industry Blog.
---
Spotify just changed the rules of the game, raising an unprecedented $1 billion in convertible debt. I'll leave the financial analysts to pore over the financial permutations (and there are plenty) but there are a few key strategic implications:
This is an IPO war chest: Spotify is effectively priced out of trade sales for two reasons 1) it has received so much funding that its valuation is astronomic (somewhere close to $10 billion) and 2) the competitive market has changed so much that most companies that were potential buyers 3 years ago no longer are. Samsung neither has the growth story nor the music focus any longer, Microsoft is almost out of the game, Sony is out of the game, Apple couldn't admit defeat so soon, Amazon is focused on the mass market and Google is focused on YouTube. So an IPO is the only realistic option and for that.
Spotify needs a growth story: To achieve an IPO valuation as high as Spotify needs, it is not enough to just be the leading player, it needs to be seen to be growing at a healthy clip, especially with Apple constantly making up ground and still odds on to be the long term market leader. Wall Street needs growth stories. Just look at what has happened to Pandora, a company with stronger fundamentals and a more secure licensing base. Yet Pandora has lost billions of market cap because Wall Street hasn't warmed to the long term mature company story.
Growth will come from three key areas: The $9.99 model only has finite opportunity. The top 10% of music buyers only spend $10 a month on music. So to grow beyond that beachhead Spotify has to grow where the market isn't yet mature (emerging markets), make the offering feel like free (telco deals) and make the offering feel super cheap ($1 for 3 months promos). All, in different ways, cost, which is where much of this money will be spent, along with hefty marketing efforts.
Some of it will be spent on strategic acquisitions: Small music services around the globe will be hastily editing their investor decks, pitching for an acquisition or hoping Spotify will come calling uninvited. But there aren't too many realistic targets. Soundcloud would probably cost most of the raise, and Spotify would have the same problem Soundcloud now has of trying to force a 9.99 model on a user base it doesn't fit. TIDAL wouldn't be cheap either and besides a bunch of exclusive rights for some super star artists, would only add 10% to Spotify's user base, less after all those users who came in for 'Life of Pablo' churn out. A more realistic bet would be for Spotify to target a portfolio of niche services that would add little to its user base but would communicate to the street that it is set up for super serving niches to grow its user base.
All bets are on Spotify: For the last 2 years the recorded music industry, the majors in particular, has been holding its collective breath. If Spotify has a successful IPO it will likely spur an inflow of much needed investment to the space. If it doesn't then it is back to the drawing board. In many respective that should happen anyway. The 9.99 subscription model is incredibly difficult (perhaps impossible) to run profitably at scale.
The next 6 months will be ones of hyper activity for streaming, and don't expect Apple to take this lying down. Await the battle of the gargantuan marketing budgets. Even if no one else does well out of this, the ad agencies will make hay.