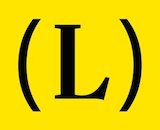 Podcatcher and subscription service Luminary has lowered its Premium subscription, we learned from Podnews which broke the news exclusively. Confirmed on the Luminary website, free users can flip to the Premium level for $4.99 a month, or $2.99 by paying $34.99 for a year up front.
The new tolls match Stitcher's monthly rate for its Premium service. This makes sense to us — when Luminary launched we called it "a Stitcher-style newcomer." Luminary had been labeled as a Netflix for podcasts, but the reality is a fairly standard app format with heavy investment in original shows to drive the Premium layer.
Along with the price drop, Luminary is making some new investments in Premium content according to Podnews. Some of its stars, notably Trevor Noah, Russell Brand, and Lena Dunham, are returning for new podcast seasons. New shows starring Soledad O'Brien, Alex Gibney, Franklin Leonard, and Evan Narcisse are also in the offing.
Luminary is an ongoing study in perseverance after a controversial start marked by some popular shows pulling out of the app's free-listening section, and a few  technical glitches that motivated a company apology and some quick fixes.