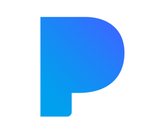 Pandora has introduced a new tool for its arsenal of advertising services, called Test & Tune. It is a platform for testing the effectiveness of an audio spot, mainly through surveying listeners. Part of Pandora's Insights Lab, Test & Tune will help brands learn if their ad creative is resonating in the key performance areas of brand recall, message association, and how memorable the creative is.
Pandora claims the methodology is unique: "Whereas the industry largely leverages observational methodology and correlation, Test & Tune carves out a randomized portion of a brand's targeted audience to be the control group, made up of listeners who are not exposed to a brand's audio ads." The announcement post contains additional detail about how the surveys are conducted.
The Pandora Surveys tool, currently in beta, is a big part of the testing method. Through it, advertisers can query listeners about topics such as ad recall, message association, and creative memorability. The insights about incremental impact to sales lift come from Pandora's partnership with a credit card data provider. Pandora said it plans to roll out additional options built on an experimental design platform over time.
The results are validated by Kantar.
"Demand and innovation within the streaming audio space is at an high, so ensuring creative is working as hard as possible is top-of-mind for many advertisers today," Pandodra says. "…we want to better understand the relationship between creative and its impact on effectiveness and develop signals for advertisers to inform creative optimization decisions."