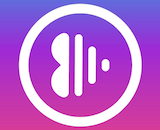 Anghami, a music streaming service focused on audiences in the Middle East, is reportedly looking for potential buyers. Unnamed sources told Bloomberg that Anghami could be valued at as much as $400 million in a sale. The pay television network Orbit Showtime Network is one of the possible buyers, according to the sources.
The insiders said the company would consider other options for growth. Anghami may also be looking to hiring JPMorgan Chase & Co to help it raise more capital to finance more expansion.
Anghami, JPMorgan, and Orbit all declined to comment on Bloomberg's report.
The Middle East has become an emerging region of interest for several digital media outlets. Anghami is based in Beirut and has been a leading streaming service in the region. It added podcasts to its content lineup in March and has secured some notable deals with Western operations.