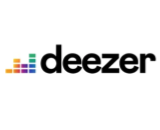 Deezer has landed a deal that will further entrench its streaming platform in the Middle East and North Africa. The company now has a partnership with Mondia, a mobile tech company based in Dubai. Under the terms of their agreement, cross-platform ecommerce payments platform Mondia Pay will connect Deezer to mobile subscribers. This integration will roll out across Saudi Arabia, Egypt, and the United Arab Emirates.
"One of the main challenges we have to figure out in the region is how to deal with low levels of credit card penetration," Deezer MENAT CEO Tarek Mounir said. "The partnership with Mondia Pay lets us offer music fans an easy, secure and safe payment solution. In the end, it's about trust. When music fans trust that their payments and money are safe, they can focus on enjoying the music they love, which is what we want."
Deezer amped up its efforts in the Middle East and North Africa following a distribution deal and investment with Rotana in August 2018.