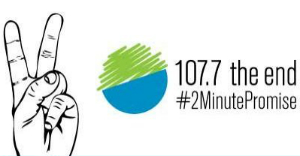 In June we reported on Entercom-owned Seattle station KNDD's experiment in dramatically lowering its broadcast ad load. The station started a "2 minute promise," in which no spot break would exceed that time, and each hour would be capped at six minutes.
The test is an interesting counterpoint to consumer complaints that AM/FM radio plays too many commercials — one driver of consumers to Pandora and other online radio alternatives.
Today, Inside Radio picks up the first signs of success for the KDNN test — higher ratings. (Subscription article here.)
Inside Radio reports that in Nielsen's July sweep, KNDD grew its share by a third, to its highest level in nearly two years. Time Spent Listening also went up 22% (30 minutes) to its highest level in nearly four years.
Do higher ratings mean the experiment is a success? Only dollars can answer that question, ultimately. In Entercom's earnings call yesterday transcript here), CEO David Field called out the test as a promising innovation, and reminded investors that the spot-load experiment is part of a larger reworking of advertiser solutions:
"In June, we relaunched The End, our alternative station in Seattle, with a unique new business model. The End features the industry's first 2 Minute Promise, limiting commercials to 6 minutes per hour and never more than 2 minutes at a time. We were also revising The End's advertising model, focusing on a 360-degree millennial integration program, enabling customers to reach The End's valuable and hard-to-reach audience across our digital, radio and experiential platforms […] While it is still early, initial response from listeners, both directly and across social media, has been outstanding."
David Field said the company expected the KNDD test to result in higher ratings and revenues.