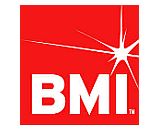 BMI's rate court has issued a ruling in favor of the performing rights organization in assessing the Department of Justice's recent consent decree review. U.S. District Judge Louis Stanton of New York has rejected the 100% licensing provision recently handed down by the DoJ.
"The consent decree neither bars fractional licensing nor requires full-work licensing," Stanton said in his review. "Nothing in the consent decree gives support to the division's views."
The August DoJ ruling sparked some controversy with the 100% licensing rule; which would, in certain situations, allow for single parties to license an entire composition with multiple authors. The previous rules required each rightsholder to only license out their share of a work. Many songwriters and advocates criticized the consent decree ruling, even to the point of suing the Justice Department.
BMI had planned to pursue a reversal through the courts, while ASCAP was planning to lobby Congress directly. "This is terrific news for all of us in the songwriting community as we continue to work on modernizing the consent decrees to reflect the real world," CEO Beth Matthews said of the BMI court ruling.
There may now be a possibility for the DoJ to appeal Stanton's ruling. "The Department of Justice has received the Order and is reviewing it," a representative from the government branch said.