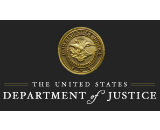 Songwriters are suing the Department of Justice over its consent decree decision. Specifically, they are targeting the new "100 percent licensing" rule, which allows a single songwriter to license compositions written by a team in some circumstances. The plaintiffs say that change to the consent decrees governing performing rights organization could nullify private contracts between collaborating writers.
"The 100 percent mandate is an illegitimate assertion of agency power in gross violation of plaintiffs' due process rights, copyright interests and freedom of contacts, and needs to be set aside," the suit said. It seeks a declaration that the new rule is unlawful.
The case is being mounted by Songwriters of North America, an advocacy group founded about a year ago. "There is no way I could afford to be a songwriter just on streaming and digital radio," said co-founder Michelle Lewis.