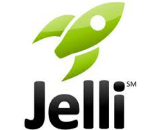 Ad agency buyer Horizon Media has expanded its relationship with Jelli, the programmatic ad platform for radio. The latest development will see Horizon using Jelli's SpotPlan demand-side platform, becoming the first media agency to power all of its programmatic radio ad buying operations for several of its clients agency-wide. Horizon will also use SpotPlan to activate audio upfronts on behalf of clients.
"We continue to see significant value in SpotPlan's planning and buying capabilities coupled with the opportunity to align our clients with relevant audience segments through iHeart's Smart Audio marketplace," said Lauren Russo, Horizon Media's SVP, Managing Director Audio Investments and Promotions. "The platform continues to evolve to include features that are essential in evaluating and optimizing media schedules. We are impressed with the company's growing focus on supporting new channels of distribution in the audio space, which is critical as we migrate further into streaming, podcasting and voice."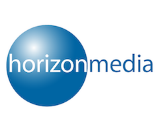 "Our work with Horizon underscores the major shift to programmatic happening in radio," Jelli CRO Rich Knopke said. "And this is just the beginning with streaming and voice advertising on the rise. We're excited to be working with a world-class agency like Horizon to bring programmatic radio ad buying to brands nationwide."
Jelli's previous collaborations with Horizon Media include the development of several enhanced features for SpotPlan, including:
Project Creation & Management Tools – Buyers can now easily create Advertiser Project hierarchies that can manage multiple buys across marketplaces, data sources, spot lengths and markets. Users can easily configure templates and plan defaults that are automatically inherited by all plans within a Project.
What-if Scenarios & Revision Management – Users can now create "what-if" scenarios by altering specs, such as flight dates, dayparts, and station format to easily determine which plan delivers the optimal impressions / GRPs in a particular week, market or daypart – all made possible via Jelli's algorithm.
Plan Comparison & Project Analysis – Instantly gain insight into how media plans vary by marketplace, data segment, market and spot length to optimize booking behavior and to ensure individual plans contribute towards overall project goals. While Plan Comparison helps you identify the optimal version of a single plan, Project Analysis helps media buyers easily summarize a number of distinct plans as a composite buy.
RadioDash – Enhanced reporting and analytics dashboard providing buyers with real-time campaign performance, ad verification, spot checks and affidavits, delivering full transparency and accountability.